Whether you have lived here for years or you are just starting to call London your home, you have the insight everybody wants and the 8 things you've learned so far in you London experience.

1. Tube travel
When you first moved to London, the underground was overwhelming, confusing and intimidating. Now you're a leader in this urban jungle and know exactly where you're going, including changes. Once someone asks you for directions, you've passed the first 'Londoner' test.
2. Tour guide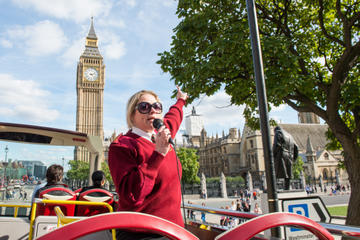 Friends flock to your new found land and they want to explore every inch and crevice. You secretly love this power with the tours you give that are famous amongst your friends. Students from Middlesex University are only 20 minutes away from Central London so they can enjoy all on offer.
3. Food quality and variety
There is never a reason for you to go hungry in London as world cuisine is on your doorstep. Hailed as the most diverse and exciting food capital in the world, London has a rich tapestry of foods from different cultures, regions and countries.
4. The pearl is the oyster
When you first arrived you believed an oyster was seafood now you're aware of how much better it is. You enjoy it even more knowing you get 30% off travel cards with your student Oyster card.
5. Charity is for the wise

London is massive and there are good deals to be had out there if you look. Markets and charity shops are rising in popularity meaning you can easily find something for yourself or unearth a gem to sell later.
6. Your London hide-away
London has so many hidden areas that you have found a way to take advantage of one of them. From a study space to a patisserie, you know your little slice of London.
7. Your friends come from all over the world

As a student living in one of the most ethnically diverse cities in the world, you're friends come from all over the world. The opportunity to learn about different cultures, learn new languages and make friends is immense. Middlesex has students from over 150 countries across the globe.
8. It's not all what you know
London's status as a world city also means employers with multinational firms everywhere you look in the city and networking events happen at all of them. Can't make an event, network everyone at university. You make friends and professional contacts, getting the best of both worlds.